Headteacher's Welcome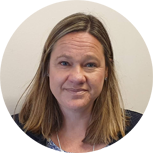 Welcome to our website. My name is Angie Dabbs, and I have the great privilege and pleasure of leading Moulton School and Science College as Headteacher. We are a mixed secondary school, teaching students from Years 7 to 13, ages 11 to 18, from Moulton and the surrounding area.
Here on our website, we hope to provide you with the key information that you will need to study at Moulton, but beyond that, my wish is to share with you my passion for education and our Moulton culture. We hope it reflects the values and aims that we hold as central to our philosophy.
At Moulton, every child matters, and each pupil is celebrated for his or her particular talents, spirit and potential - no matter the path their interests lead them down. We are ambitious for all our students, helping each one to be the very best they can be, and boosting their individual potential. We want our students to leave school having maximised their academic progress, and honed their individual passions, but also with fond memories of the breadth of opportunities taken, the relationships made, and the experiences enjoyed.
We are immensely proud of our students – and our staff. Our success is built on this partnership. We have worked hard to create a staff body made up of teachers whom are dedicated to caring for and guiding students through their time in education and offering unstinting and energetic support. Each and every one of our teachers shares my own belief in the life-long value of learning.
We firmly believe that education can make a difference to the life chances of all our young people, and do all we can to support this and encourage their individual development. Our ethos statement, 'ASPIRE – Strive for Great Things', sets the tone for both our expectations and for the achievements that we take great pride in celebrating.
We offer a full A-level curriculum, and avidly support learning in the Arts, Drama and Music. We are proud of our sporting excellence and have had many successes at local, regional and national level. We were delighted when we became the first secondary school in England to be awarded the Restorative Services Quality Mark by the Restorative Justice Council, and we have also received national Anti-bullying Quality Mark accreditation.
Kind Regards
Dr Angie Dabbs
Headteacher